Love, love, love this hand cream.  It's creamy and silky without leaving any residue.  I wash my hands all day long, making them dry and my cutic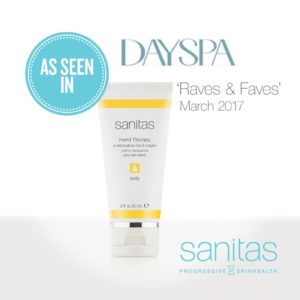 les brittle.  This hand cream has healed my cuticles and my hands are soft.
Use it on your elbows or feet as well.
Another favorite
Moisture Mist maximizes the delivery of active ingredients deep into the skin. Moisture Mist effectively hydrates and heals the skin in addition to enhancing the penetration and spreadability of a moisturizer.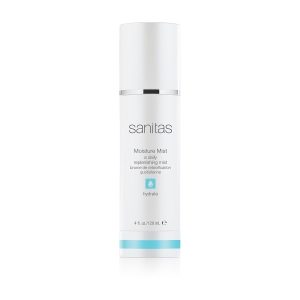 Hydrating spray that improves the spreadability and penetration of moisturizers
Softens and soothes skin
Stimulates skin's immunity and UV defense
Anti-aging properties
Non-allergenic and non-comedogenic
Now, here are all the reasons I use Sanitas Moisture Mist.  This product is the first thing I grab when I put on moisturizers or make up.  When I apply my Vita C Serum or VitaRich Serum I spray my hand and face then smooth on a drop of serum, I do the same with my Solar Block.